The images speak for themselves, we believe, but they CAN'T show the extent of the damage this little soul has suffered. No one knows the pain she's been through, or how long ago she was hit by a car. All we know is that she was left there, in the road, to suffer, freezing and in pain.
Human degradation shows itself every day, and leaves us little room for hope that the world would ever be kinder… There will be weeks, perhaps months till her recovery. We thank everyone willing to support us in saving this little one.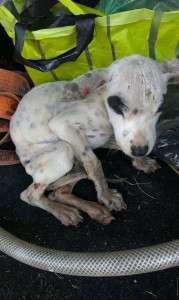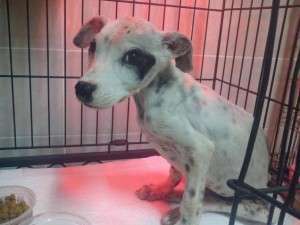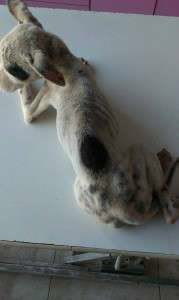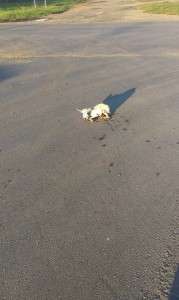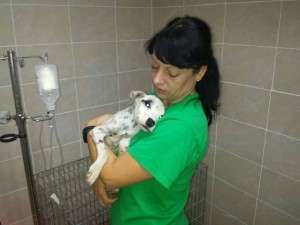 UPDATE:
We gave her the last hug and last kiss. Hope has left us. We had begun to hope all would be well one day, but her little body, too weak, couldn't face the unfair battle with this life. We've loved you from the first moment, and you'll always be in our hearts. It hurts a lot that you're gone, but we take comfort in the thought that you are in a better world now. RIP, dear soul.