Three of our oldies left us..
The first one to leave was Mona, we rescued her 17 years ago when she was just a little scared puppy who found love and safety with us.
The second one to leave was Micky, this year it would've been 19 years since he was rescued from the hands of a psychopath who used to hit him in the head with green plums. He was so small he didn't know how to keep himself safe from that crazy person because that was his home; we managed to take him with us so that nobody would hurt him anymore. All his life he remained damaged because of those hits he received, but fortunately, the issues were only for short periods of time.
The third one to leave was Tedy, his life was changed in the year 2003 when walking through the market in a small town, we saw a tinny black being, trying to find a family, sticking to people but being kicked a shoved for his insistence. So, 16 years ago, we became for Tedy something that he always wanted: a forever family!
Now, they are all gone, leaving only a few days apart and leaving us with a broken heart.
Rest in peace, our dearest and remember we will always keep you in our hearts and memories.
Three of our oldies left us..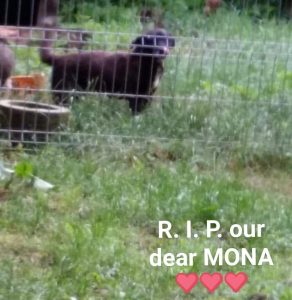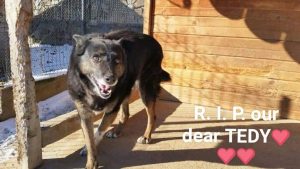 Three of our oldies left us..