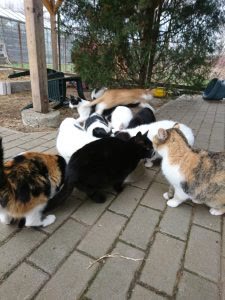 We are going through a very difficult time for the entire humanity.
People with financial difficulties, critical situations, global problems.
Through all of this, try to imagine what this means for all the animals we have in our care and are now suffering too along with the rest of mankind…
We had to cancel our monthly fundraise, the small source of donations from which we can exist for a short period of time.
Although animals do not carry the burden of this cruel virus, they too suffer deeply as collateral victims.
So we beg you from the bottom of our hearts, as much as you can, do not forget about us. We rescued as much as we could and we keep rescuing, we have in our care a large number of animals and possibilities at this time are very limited.
We need your kindness, now more than ever.