Tinny, saved from death!
Although we are trully overwhelmed by the large number of souls we have in our care, we could not remain careless…
So was the case with this beautiful tomcat. The typical case: in the yard of a factory, a kitten was abandoned, meanwhile he was brutally attacked by dogs.
His problems were extremely severe: serious injuries on his legs, him being weak and without strenght to stand, an eye infected…without APAM's intervention, he would have had a painfull and excruciating end.
APAM took over the case and he was urgently received for treatment, treatment that was and will be very costly in the upcoming period, but the good news is that the tinny kitten is recovering and will be up for adoption as soon as possible, so he can leave behind all of his suffering.
He is a beautil little tomcat, loving and gentle who feels that he's been saved and that he is safe from now on. Although abandoned and left for dead by humans, he offers his saviors and his future family lots of grattitude.
Only with your help, through donations, can we continue to help this tinny one and all the rest of the APAM Sanctuary's souls. We thank you for helping us save them!
Tinny, saved from death!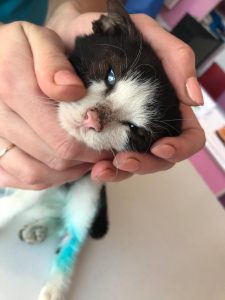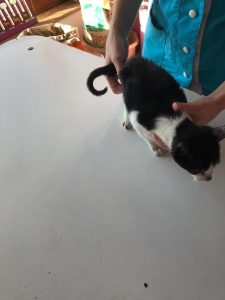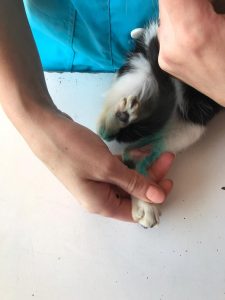 UPDATE:
Remember Tinny? The little kitten with numerous problems: serious injuries on his legs, him being weak and without strength to stand, an eye infected, it seems that his problems are from birth. These were probably the reasons why he was abandoned in the first place.
We, Apam, tried to do everything possible for him. This being said, he will remain in the Apam Sanctuary for the rest of his life, where he will be loved and cared for in a proper way.
Tinny is yet another soul who joins the Apam Sanctuary for life. Support our effort for these souls and donate so we can keep saving others. We thank you from the bottom of our hearts!