Amstaff covered in wounds!
This is how this little dog was found, abandoned in the street. Covered in wounds and literally with holes in her body plus other issues found in the first investigations.
Most likely she was waiting for her end, resigned, upset over this life that was so full of cruelty towards her!
It is believed that she was a bait dog for other dogs of her breed…the truth we will never know…
For now, the little lady is in the clinic and we hope everything will end well for her!
For her, any donation COUNTS, no matter how small! We thank you from the bottom of our hearts!
Amstaff covered in wounds!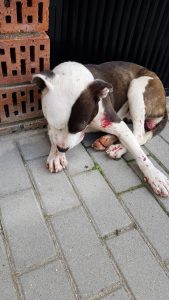 UPDATE:
ATHENA on clinic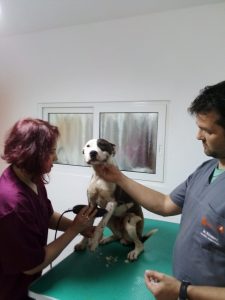 ATENA is waiting for her family