Mutilated female dog
For some time, there has been a little female dog wandering the streets of Arad, now here, now there. She has only half of the mouth and half of the nose. Many people have told us about this case, but none could catch her because she was very scared. We don't know how she came to be disfigured like this, and we'll probably never know. We are content, though, that we have been able to bring her to the Dacrivet Clinic, and Dr. Irina will do all kinds of investigations and, if needed, surgery, since the dog seems to have difficulty in breathing through only half a nose. In the end, she will be in our sanctuary, where we will make sure she will have a beautiful life, even if her face isn't beautiful anymore. Thank you for putting up with our frequent news, with our problems that seem neverending, and especially for helping us overcome these difficult times.
Mutilated female dog

Save dogs, save cats, save animals! Make world a better place! help animals sanctuary
A​PAM`s accounts:
Organization Name: Asociatia de Protectie a Animalelor Minis
RAIFFEISEN BANK – Agentia Lipova jud. Arad, Romania
ACCOUNT in EURO: 891 0450 – IBAN: RO 04 RZBR 0000 0600 0891 0450 – BIC: RZBRROB
ACCOUNT in USD : 891 0477 – IBAN: RO51 RZBR 0000 0600 0891 0477 – BIC: RZBRROBU
ACCOUNT in RON: RO 59 RZBR 0000 0600 0878 4912
Mutilated female dog
APAM is a non-profit organization, a sanctuary where dogs and cats find shelter, no matter if they are old, blind, epileptic or have other problems that don't give them any adoption chances. Within the space limit, we try to save also the puppies and kittens abandoned without mercy by their owners!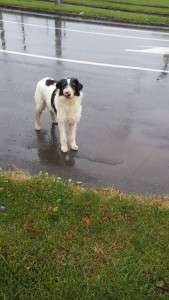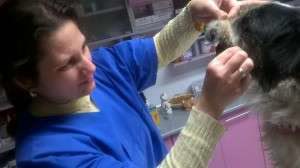 UPDATE: Roxana arrived safely home to her family APAM, thanks to all those who got involve to be saved from the street and now she have a home for life here with us.