Let me tell you my sad story. I am 2 years old and I am a good boy, but i do not understand why they had to put me in the chain? Why they no longer want me and why they what to throw me in the street?! One day the little boy of this family took me with the chain to a place where there were many, many dogs and said to me that: he would to take care of me , but his parents are no longer agree saying to him to throw me in the street,but he thought to find a solution and not throw me in the street alone and tohungry and others to beat me.
He has brought me to the sanctuary APAM, here I understood that I do not could be absorbed immediately, since there was no space left and my chance was if a dog was adopted and then I would take his place,when I heard that I began to pray a dog to be adopted,but people from Apam still not let me and found solutions for me .They came and talked with the family explained to them do not throw me in the street and to keep me more few days. They came every day and bring me a lot of good food.
After few days in the sanctuary dog was adopted. What happy moment for me it was when I saw them coming and said: "Mucky come with us to the sanctuary …. I went up there in leash, as I wasn't far away from the shelter now I am free to run, soon I wil be castrated, I have already received the vaccine and then I hope that I will adopted by a family who will take care of me and never again to abandoned me.
I am very smart,half breed of German shepherd,I know to go well on leash,now I live in the kennel with 2 dogs and I am ok with them from the first second when I see them. I do not like to be the boss, I let others, I am felling good now that I do not have to sit in the chain any more, have freedom and lots of food.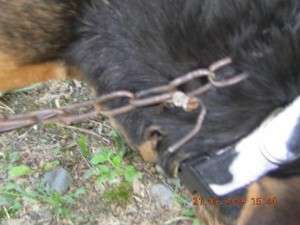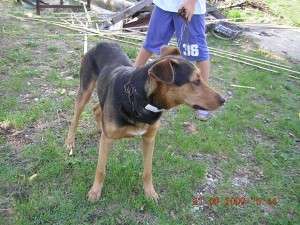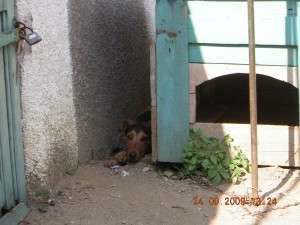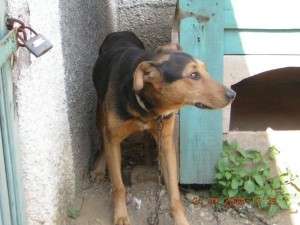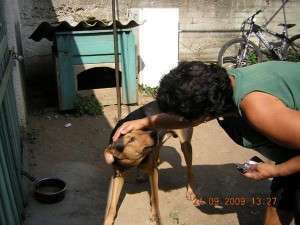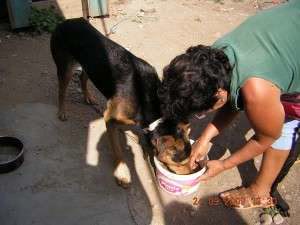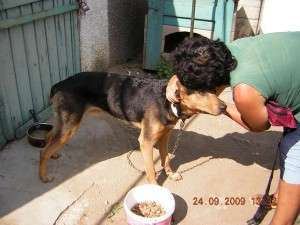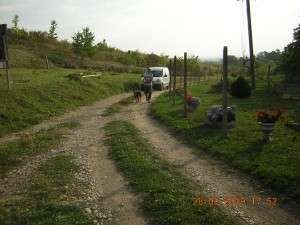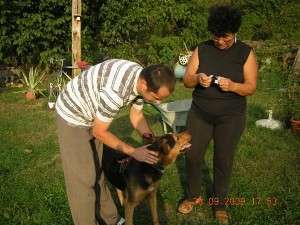 Mucky has a new home: