We seem to be caught in a vicious circle: things repeat themselves over and over. One drama follows another, so that we cope with difficulty both emotionally and financially. The same old story: a reckless driver with no mercy for a poor animal he just hit, leaves him behind in agony. For us, this means another race against the clock in the hope of saving this poor creature. We are not sure of success at this time, since he is in very serious condition. We wonder if life still stands a chance.
Dr. Irina is doing everything possible for him, and we are determined to hope till the end that he will put on a brave fight for his own life.
Any help on your part means so much to us. We thank you for faithfully supporting us again and again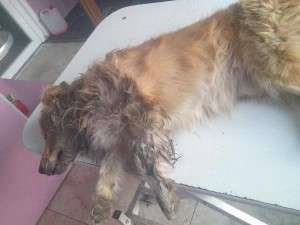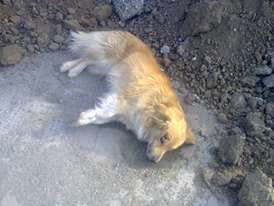 UPDATE:
Remus, is not doing too well, unfortunately. He is paralyzed, Dr. Irina M. does everything possible for him. We do believe in miracles, though, and our hope is that he will walk again sometime. He does feed himself now, wags his tail and adores us so much.