Belgian malinois, severely abused
He was found by the road, between to towns, with serious wounds!!. We are desperate because we have no room here; each place is taken by a little soul. Where we found him, it's impossible to leave him, since the risk to have the situation repeated is great. We ask you from the bottom of our hearts to offer any help you consider, for saving this desperate and helpless soul. He is now at the Vet Point Vest clinic. Thank you dr. Levente and Roxi, from the bottom of our hearts.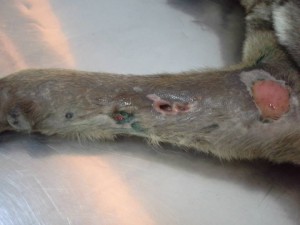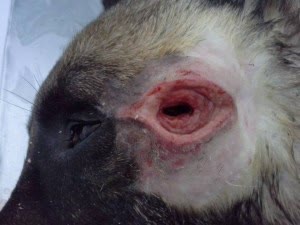 UPDATE: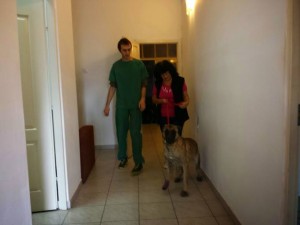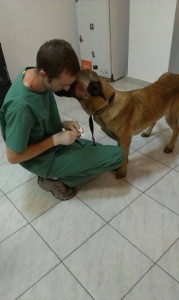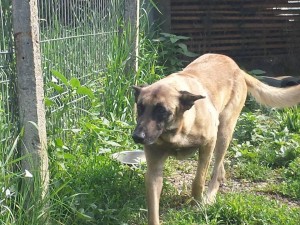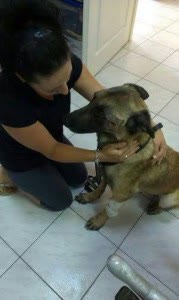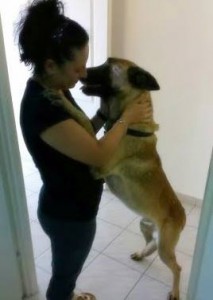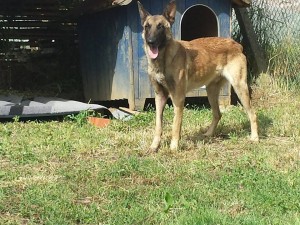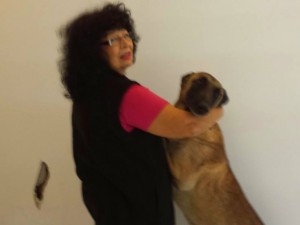 Belgian malinois, severely abused
Save dogs, save cats, save animals! Make world a better place! help animals sanctuary
A​PAM`s accounts:
Organization Name: Asociatia de Protectie a Animalelor Minis
RAIFFEISEN BANK – Agentia Lipova jud. Arad, Romania
ACCOUNT in EURO: 891 0450 – IBAN: RO 04 RZBR 0000 0600 0891 0450 – BIC: RZBRROB
ACCOUNT in USD : 891 0477 – IBAN: RO51 RZBR 0000 0600 0891 0477 – BIC: RZBRROBU
ACCOUNT in RON: RO 59 RZBR 0000 0600 0878 4912
APAM is a non-profit organization, a sanctuary where dogs and cats find shelter, no matter if they are old, blind, epileptic or have other problems that don't give them any adoption chances. Within the space limit, we try to save also the puppies and kittens abandoned without mercy by their owners!
We develop continuously spay/neuter campaigns for dogs and cats that have an owner, so that they will not be abandoned, because we know that this is the only solution for those animals who end up on the streets. Our campaigns involve prevention, education of the owners and health issues that can be easily avoided with a little knowledge. We truly hope that one day we will not see abandoned sad animals on the streets anymore!
animals sanctuary