An old lady, sick and without teeth
Instead of being comforted and fed soft food, since she has very few teeth left, and a breast tumor as well, she had to carry on in a parking lot, begging for food in order to survive. We came to hear about her, from people who were crying for help, and who took pity on her. They asked us to take her to a vet office and have her operated on and treated for her ailments. This is how we came to know the little old female dog, and now she's in the saving hands of Dr. Irina, who has so often done miracles by saving dogs and cats in serious situations. As soon as the dog is well, she will live at the APAM Sanctuary, where she won't have to fend for herself any longer.
Her story is the painful story of so many dogs and cats who are unwanted and who are abandoned without remorse. This is how our Sanctuary has come to house so many old animals, along with tens of others with handicaps or serious diseases which need permanent treatment. We thank all the people with a great heart, who are always by our side when we ask for help, so that we can save these souls who are in so much need of our assistance.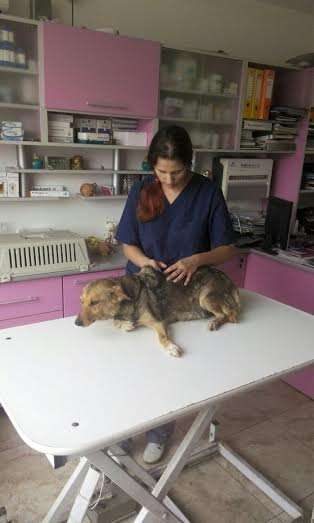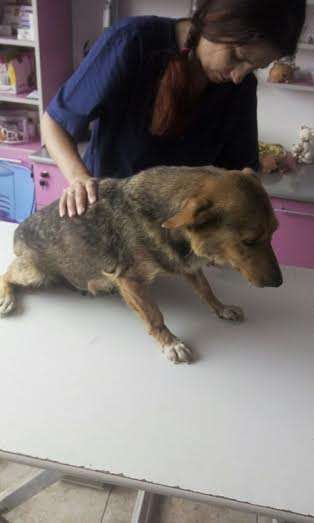 Save dogs, save cats, save animals! Make world a better place! help animals sanctuary
A​PAM`s accounts:
Organization Name: Asociatia de Protectie a Animalelor Minis
RAIFFEISEN BANK – Agentia Lipova jud. Arad, Romania
ACCOUNT in EURO: 891 0450 – IBAN: RO 04 RZBR 0000 0600 0891 0450 – BIC: RZBRROB
ACCOUNT in USD : 891 0477 – IBAN: RO51 RZBR 0000 0600 0891 0477 – BIC: RZBRROBU
ACCOUNT in RON: RO 59 RZBR 0000 0600 0878 4912
An old lady, sick and without teeth

News about Babeta
After treatments and investigations that lasted weeks, the day came for her to undergo surgery and have the tumour removed. Currently, Babeta is at the APAM Sanctuary, much better and full of zest for life. We wish to thank Dr. Irina for her patience and professionalism in handling this difficult case.