A desperate mother
Out of nowhere, a small kitten appears in front of the car… we break hard, and run out of the car, only to find another 3 kittens and a mother who was mewing continually and telling us her story of how she was waiting for someone to help her and her babies. She practically jumped into our arms and implored us to take her home. We quieted her down, assured her we wouldn't leave her there. Then we had to catch the kittens, which were rather wild.
We began the watch and with the help of canned meat left in the cage we managed to catch them all. Hunger overcame fear!
They are all at the APAM Sanctuary now, and we hope that each one of them will belong to a responsible family someday… and we also hope the day will come when people will become more responsible and they will spay and neuter their cats and dogs.So much suffering comes from the ignorance and carelessness of some people!
ANIMALS SANCTUARY
APAM is a non-profit organization, a sanctuary where dogs and cats find shelter, no matter if they are old, blind, epileptic or have other problems that don't give them any adoption chances. Within the space limit, we try to save also the puppies and kittens abandoned without mercy by their owners!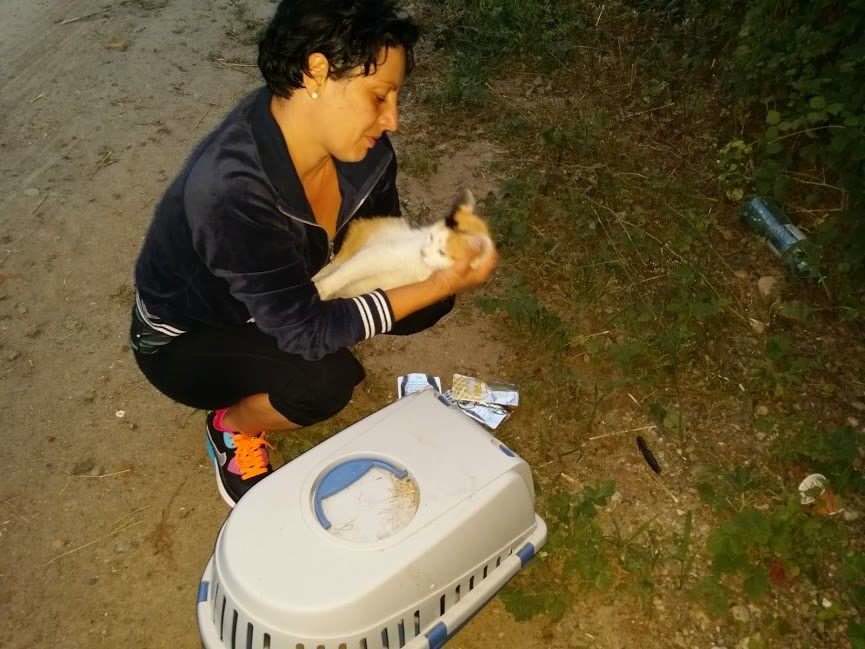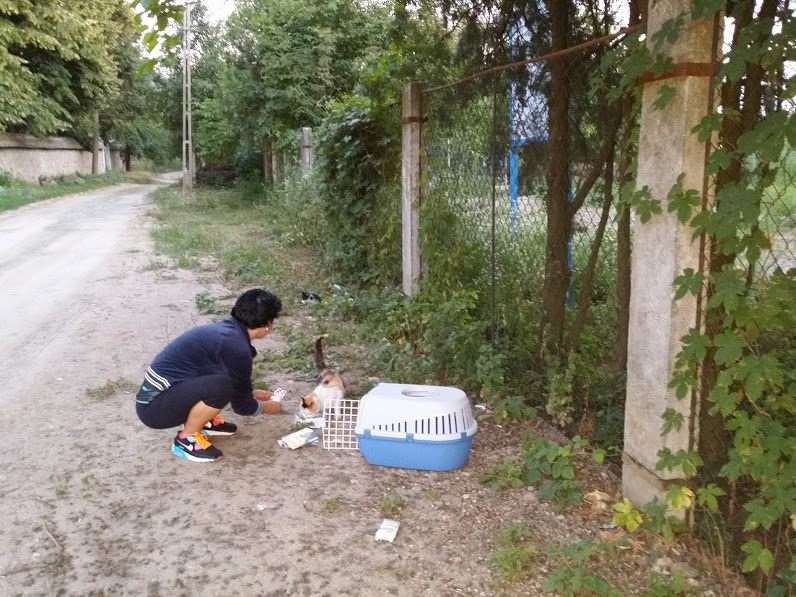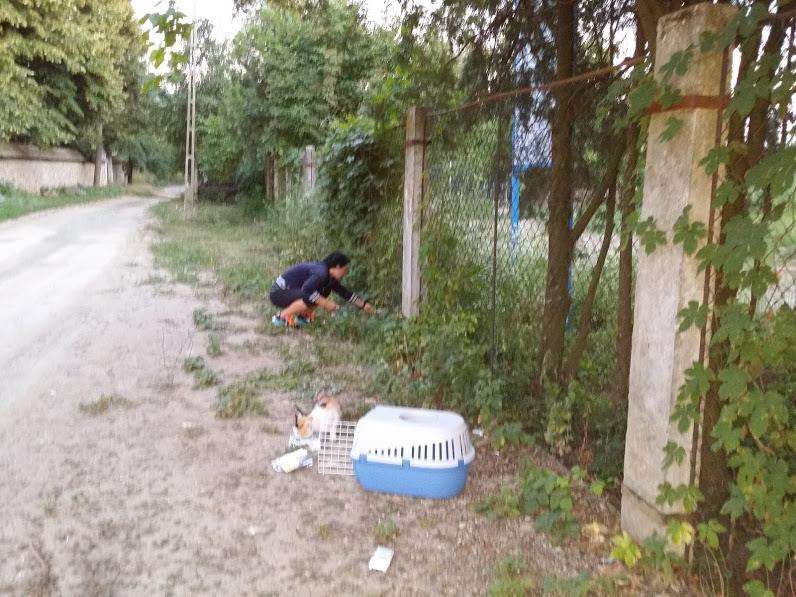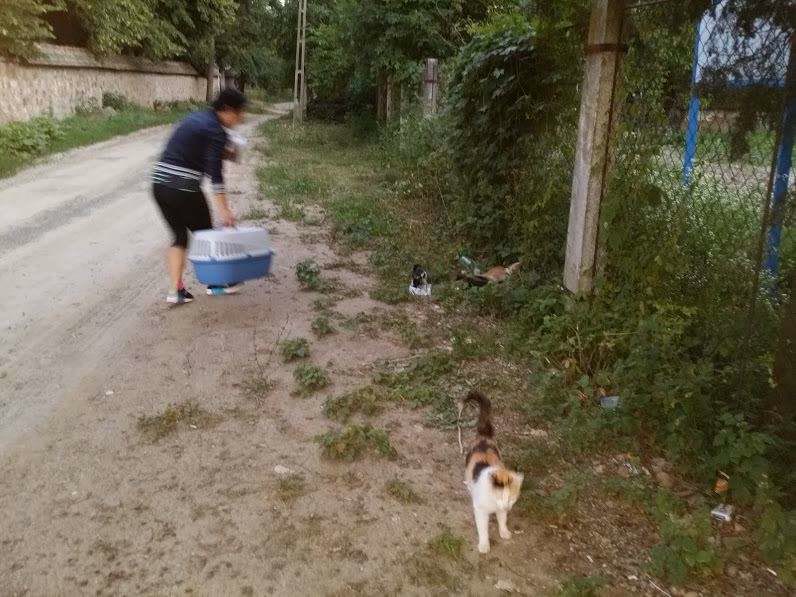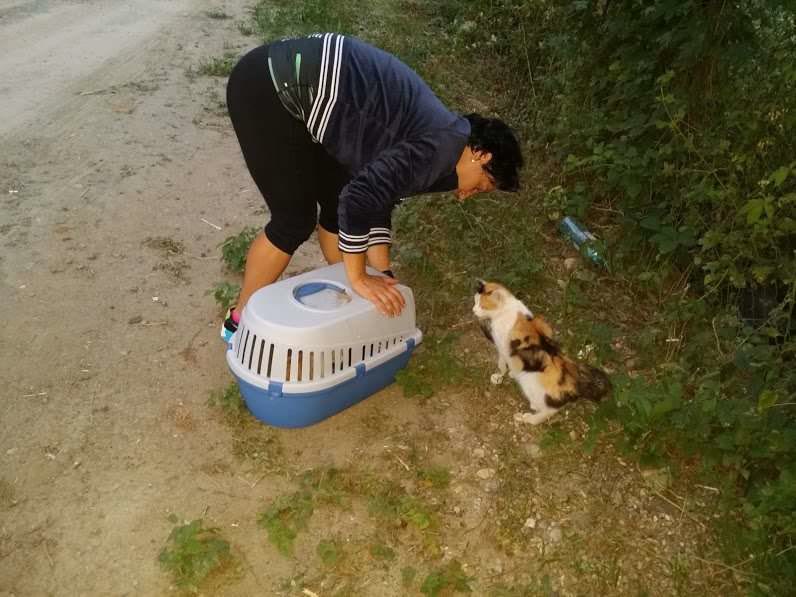 19.07.2015: Mother and puppy at APAM's animals sanctuary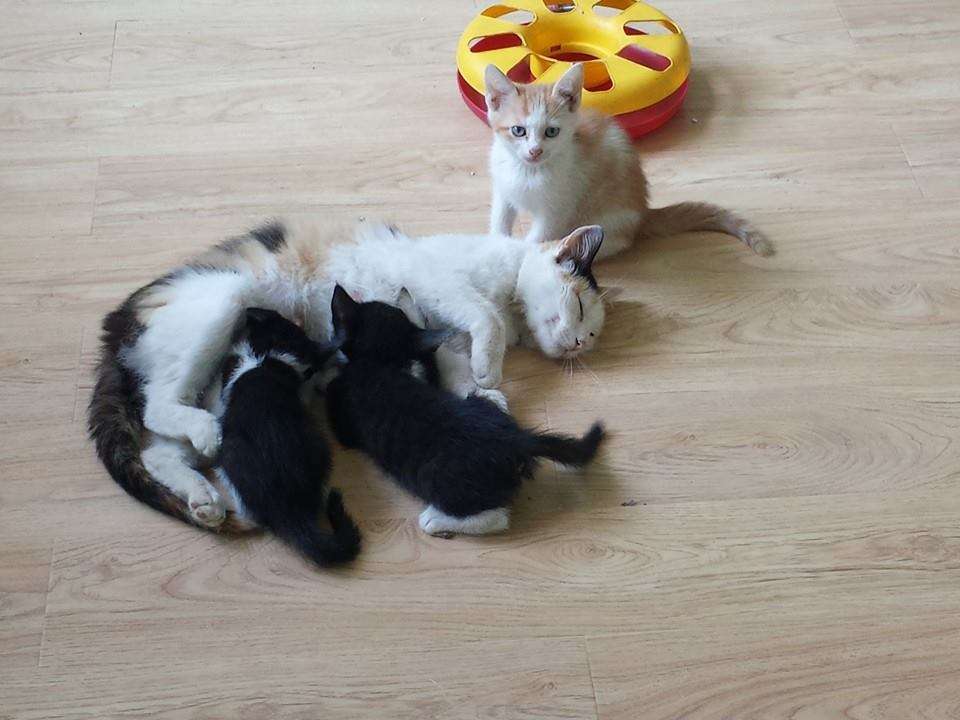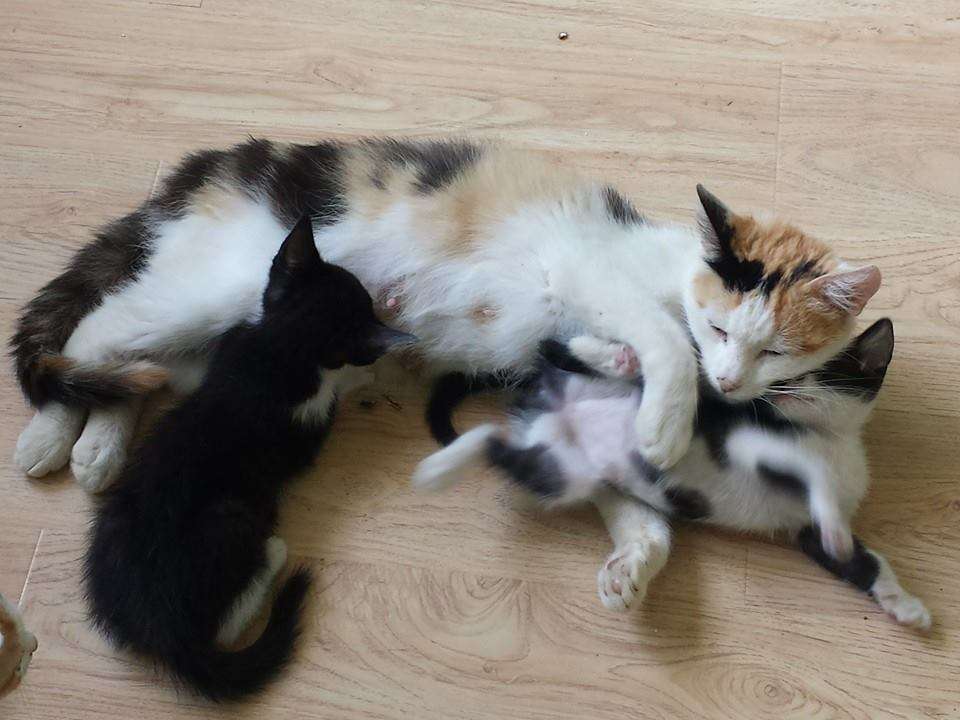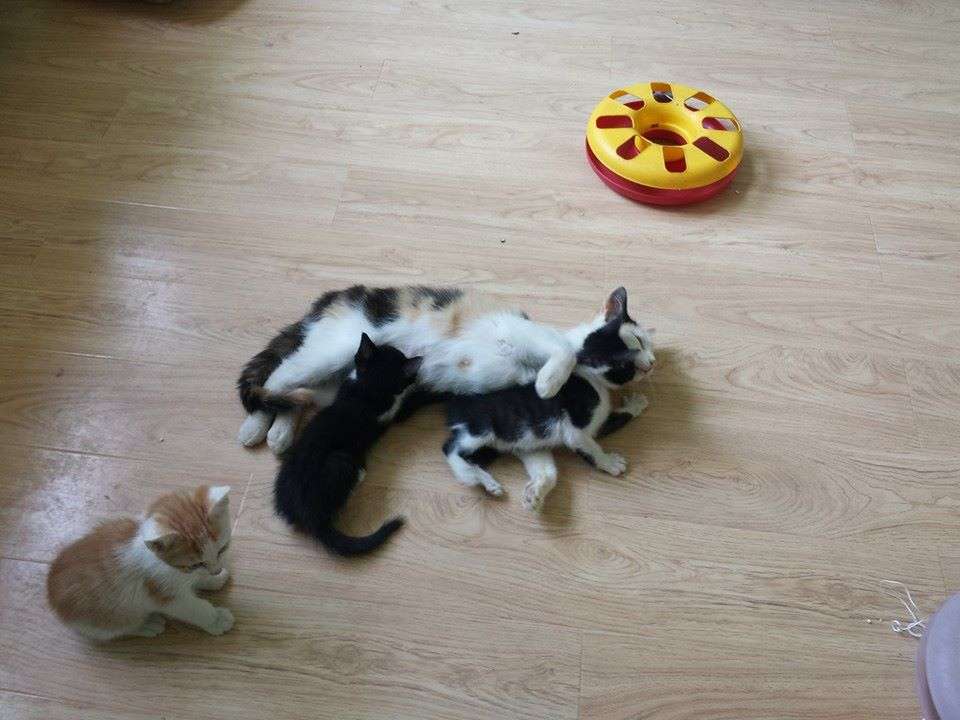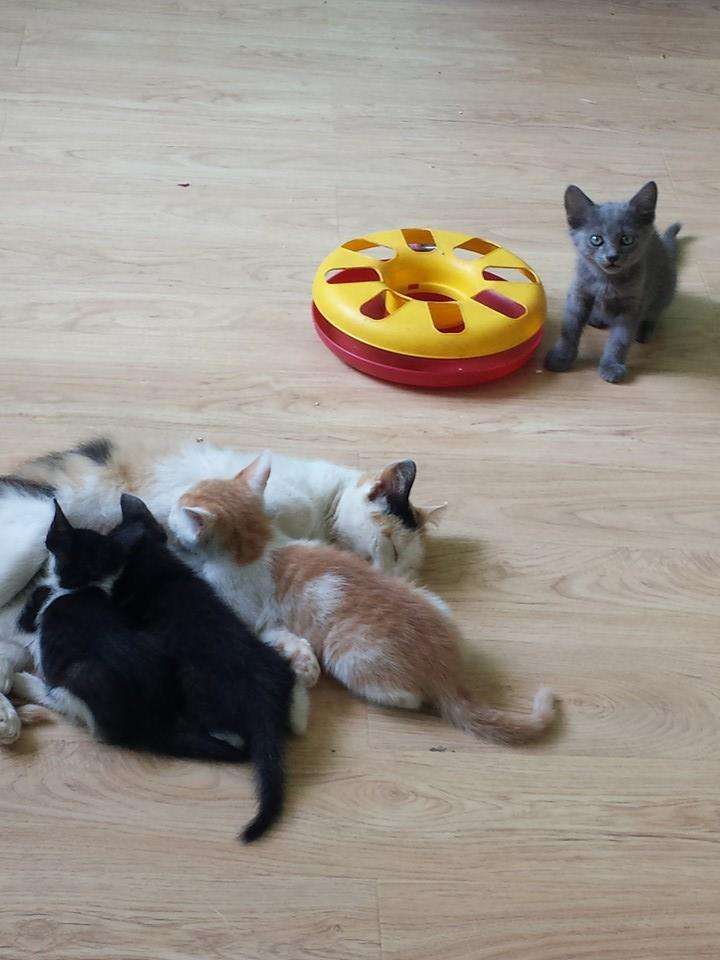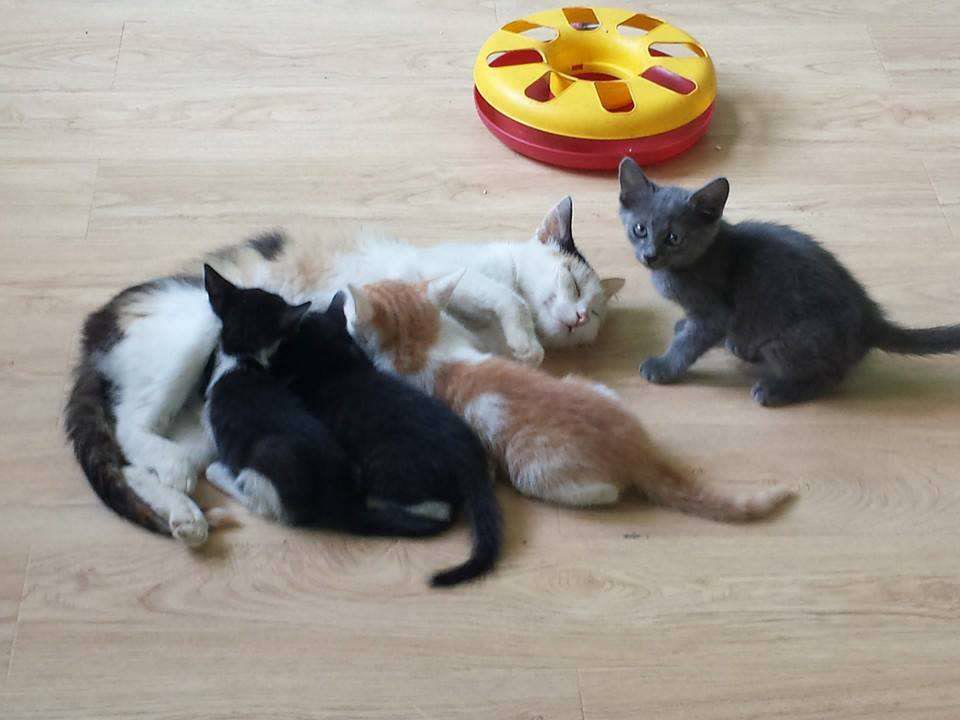 Save dogs, save cats, save animals! Make world a better place! help animals sanctuary
A​PAM`s accounts:
Organization Name: Asociatia de Protectie a Animalelor Minis
RAIFFEISEN BANK – Agentia Lipova jud. Arad, Romania
ACCOUNT in EURO: 891 0450 – IBAN: RO 04 RZBR 0000 0600 0891 0450 – BIC: RZBRROB
ACCOUNT in USD : 891 0477 – IBAN: RO51 RZBR 0000 0600 0891 0477 – BIC: RZBRROBU
ACCOUNT in RON: RO 59 RZBR 0000 0600 0878 4912
A desperate mother